Clean water for better health!
Clean water is critical to life, SPADES is therefore happy to announce that the Global Women's Water Initiative (GWWI) is the recipient of the October 1, 2021 SPADES Charitable Award.
GGIW transforms women from being passive recipients of failed water projects into water providers! They train women to become water, sanitation, and hygiene (WASH) technicians, trainers and social entrepreneurs bringing clean water, health and wealth to their communities.  Since 2012, GWWI has recruited hundreds of women trainees to attend our 4-year Women and Water Leadership Academy. Collectively, they have had an incredible impact!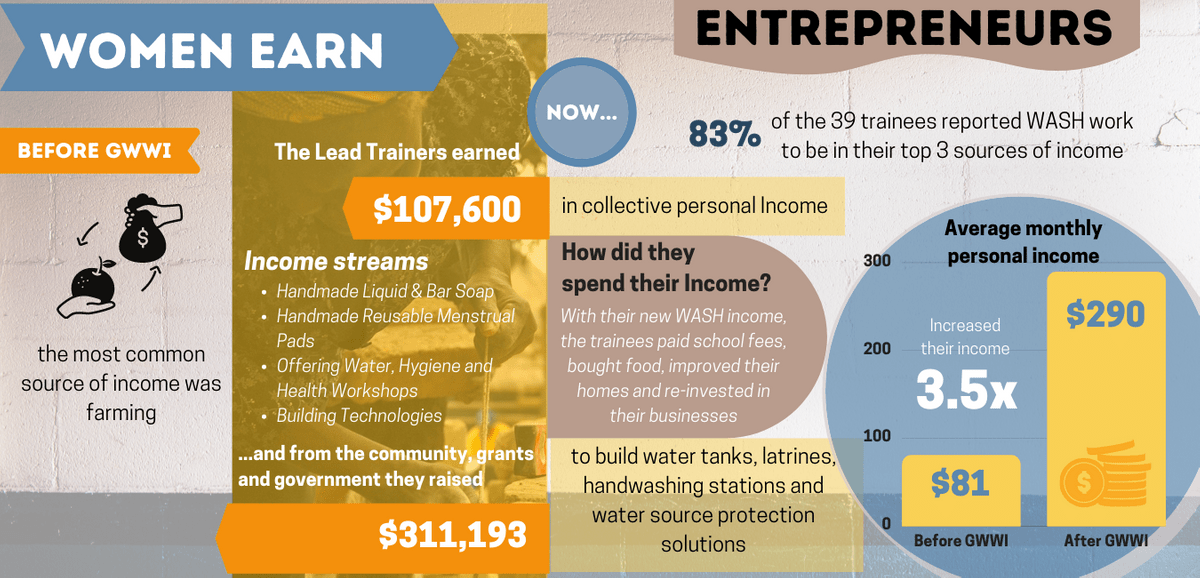 #womenmakingwaves Challenge
Do you have some women who are making waves in your community? GWWI is asking people to celebrate the women who have embodied the most powerful qualities of water. Who has shaped you? Who has been relentlessly nourishing and supportive? Who has helped you find your path? Follow us on Facebook, Instagram, Twitter or LinkedIn to share stories about your inspirational women! Donate $41.64 today (each 5 gallon container weighs 41.64 lbs) to support our women Water Champions!